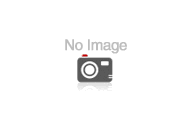 ​
CRANES:
8 tonne BHB, 25 tonne Grove, 7 tonne International, 12 tonne Linmac
TRAILERS:
5 x tri axle Pantechs (Refrigerated and dry), Tri axle widening low loader, Quad drop deck low laoder, 2 tri axle semi rear tipping trailers, 2 x side tipping trailers, Tandem and tri axle plant trailers, Dolly, 20ft Container side lifter trailer.
FORKLIFTS:
2 x 5t Samsung, 3.5t Isuzu
PRIME MOVERS AND TRUCKS:
Volvo, Scania, Kenworth, International, Ford, Komatsu Water Truck
BOOM LIFTS:
2 x 45ft, 60ft, K14
LOADERS:
Komatsu, Caterpillar, Samsung, Sumitomo Excavator SH300

SUNDRY PLANT AND MACHINERY:
Including excavator buckets, Rollers, Containers, Tanks, Boat trailers, Conveyors, Copmressors, Welders, Becnhes, Chains, Hydralic rams, Portable toilets, Site Sheds, Steel Pipe, Angle
This catalogue is not currently finalised. Please check closer to the auction date.
CRANES: 8 tonne BHB, 25 tonne Grove, 7 tonne International, 12 tonne Linmac

TRAILERS: 5 x tri axle Pantechs (Refrigerated and dry), Tri axle widening low loader, Quad drop deck low laoder, 2 tri axle semi rear tipping trailers, 2 x side tipping trailers, Tandem and tri axle plant trailers, Dolly, 20ft Container side lifter trailer.

FORKLIFTS: 2 x 5t Samsung, 3.5t Isuzu

PRIME MOVERS AND TRUCKS: Volvo, Scania, Kenworth, International, Ford, Komatsu Water Truck

BOOM LIFTS: 2 x 45ft, 60ft, K14

LOADERS: Komatsu, Caterpillar, Samsung, Sumitomo Excavator SH300

SUNDRY PLANT AND MACHINERY: Including excavator buckets, Rollers, Containers, Tanks, Boat trailers, Conveyors, Copmressors, Welders, Becnhes, Chains, Hydralic rams, Portable toilets, Site Sheds, Steel Pipe, Angle